My detailed exhibition history as an artist and curator is listed under my cv. Below you can see photo documentation of some select exhibitions.
Land as Muse: Contemporary Art Concepts from Edmonton/34th Annual Members' Show
Curated by: Asal Andarzipour, Darren Kooyman and Jacek Malec |

2022 | Harcourt House Artist Run Centre | Edmonton, AB
Art-O-Rama 2021: Annual Sale Fundraiser
Curated by: Asal Andarzipour, Darren Kooyman and Jacek Malec |

2021 | Harcourt House Artist Run Centre | Edmonton, AB
"Memoir" | V

irtual Performance at 
"Crash Course"
| 2021 | Edmonton, AB
Curated by Kasie Campbell | Still thumbnails courtesy of Murff Co | Learn more here.
"Finding Home Everywhere" | 
Collaboration with Hossein Andarzipour | 
2018 | Zen Centre of Syracuse, NY
​​​​​​​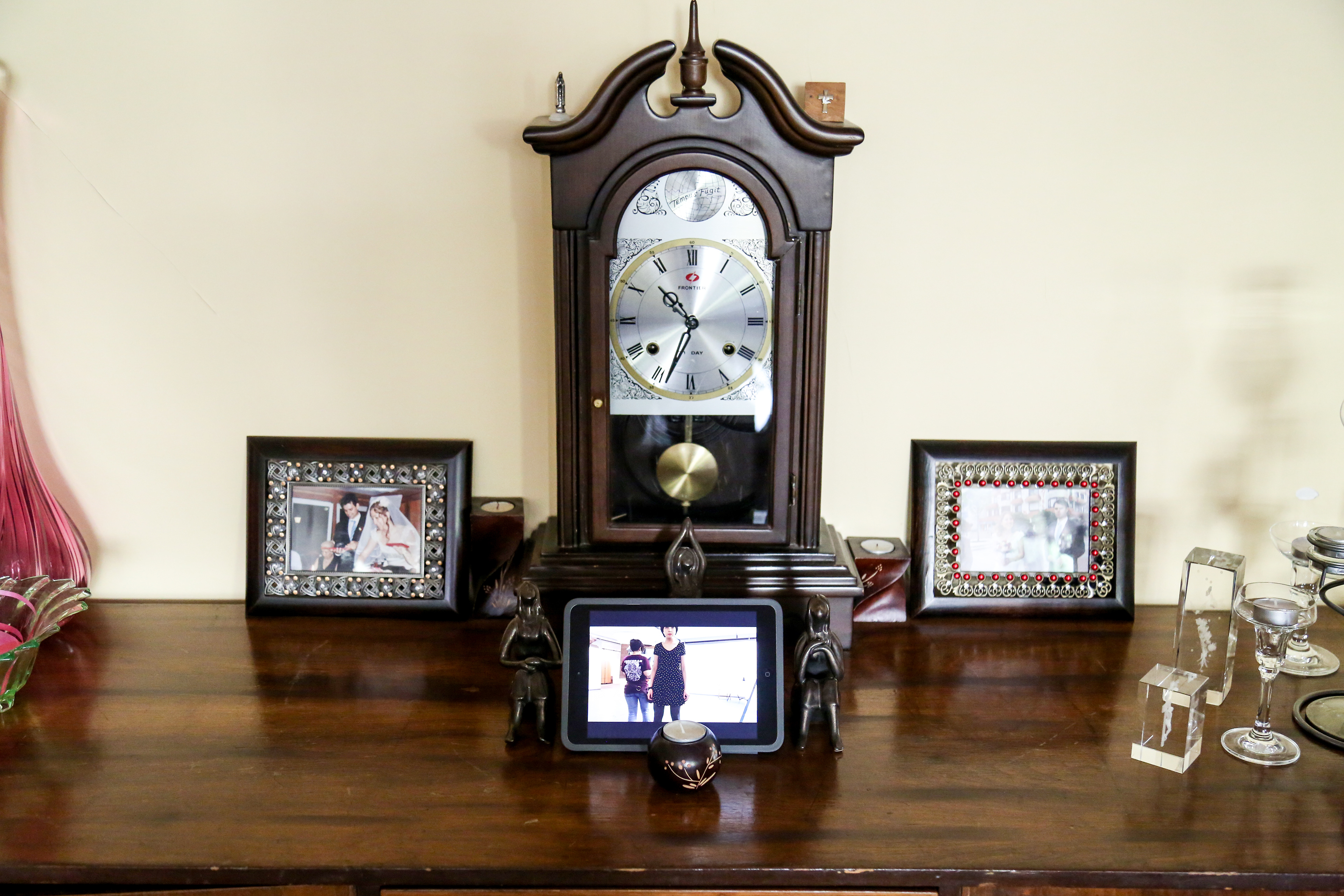 I was born in Tehran, Iran. I grew up in a capital city where East and West meet; some call it the Middle East. I was fortunate enough to be raised in a middle-class family that supports the arts and embraces all cultures and religions.
Due to the political complexities and the strict Islamic atmosphere in my country, I was resistant to spiritual practice, except for reading poetry by Rumi and Hafiz in Persian to inspire my heart. In 2009, I attended the Faculty of Fine Arts in the University of Tehran, where I became an active part of the Iranian student movement and experienced consequences due to my participation in protests.
In 2015, as a graduate student, I gave up my studies and flew to the United States, seeking for a welcoming new home. I started working on my MFA at Syracuse University. Weeks after arrival, home-sickness began, and there was no way to stop and deal with it in the fast-paced Western society. A friend suggested meditation, and that is how I began sitting, after an introduction by the Student Buddhist Association at Hendricks Chapel. Rather than trying to escape the situation, I began to contemplate the question, "Where is Home?".
We live in a time when technology has transformed family communications. I have spent many hours on video calls and virtual presence to be in touch with my home. But happily, spending some hours in zazen helped me face the realities of immigration and loneliness in our world. Thanks to the generosity of Shinge Roshi and the Sangha, I was a resident at Dai Bosatsu Zendo and the Zen Center of Syracuse for most of my time in this country.
Zen practice has given me the courage to focus on my artwork, push the boundaries of personal creativity and expand it to a universal family of humans, animals, trees, and rocks. So, watching the foggy Beecher Lake in the Catskills autumn felt like home, as did walking on the sidewalk covered with snow in the town of Syracuse, or sharing a Persian dish with chopsticks with American Zen friends!
All through these years, I have had the personal study and practice of visual arts to calm my mind. However, this exhibition is the first display of my artwork to communicate my life experience. The photography section is a collaboration with my brother Hossein Andarzipour, who kindly captured corners of my family house in Tehran in my absence/virtual presence. Virtual life, real life or Zen life, I see them as a whole.
Facing challenges as an Iranian citizen in the U.S., now is the time to migrate again. The past has taught me about unexpectedness. The future is uncertain. At this moment, I just bow down to the Sangha for sitting with me. Shinge Roshi, thank you for the opportunity.
Renshō
Syracuse, NY
Summer 2018